About Me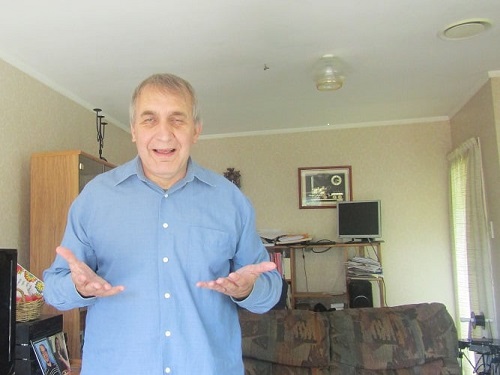 I'm Paul Roberts, I'm the software developer for ROBO Deck Designer from ROBO Design Solutions.
My background
I have a strong design draughting background, with 25+ years experience in mechanical design, automotive, production, architectural, building services and electrical both in New Zealand, Australia and the UK. I am NZCE qualified, back in 1986. The experience I gained within those years was with both large and small employers and includes:
NZ Railways
Austral Specialised Vehicles (design of buses & fire engines)
Ford Research and Design
Howfire (sprinkler design)
Deltec (cellphone antenna design)
Fuelquip (petrol station design)
Intellex (building services)
Hometech (installation drawings for both commercial and domestic architectural clients)
During the last 15 years I also started developing three commercially available software products under the name ROBO Design Solutions.
ROBO Bill of Materials - Estimating software for manufacturing companies, with breakdown costing of large assembled products in a tree like structure.
ROBO Print Job Manager - Estimating software for printing companies. The costing process is very complex with multiple run quantities, guillotining and finishing operations.
ROBO Kids Typing Software - Typing software specifically for children with spelling and/or learning needs.
My Passion
Ever since my first exposure to Autocad and the Autolisp programming language I have also had a strong interest in how Computer Aided Design can improve:
The quality and accuracy of the drawing being prepared
The speed of the drawing being prepared
The ability to alter drawings both efficiently
The ability to rapidly create drawings has been a strong interest of mine for the last 25 years. One of the areas I felt CAD programming could be fully effective is the area of deck design. Having practical experience in building several decks it has fascinated me for years how decks are designed, built and are put together.
My Skills
In addition to gaining a wide ranging draughting exposure, the draughting world was turned upside down in a positive way with the arrival of computer aided design in the late 1980's/early 1990's. With Autocad being the main player, I embraced this new technology and found the whole concept of creating high quality totally fascinating. Of particular interest was the Autolisp programming language which came bundled with Autocad. Over the next few years I learnt Autolisp and was captivated particularly how a programming language can vastly decrease the time involved in creating drawings.
From learning Autolisp, I transferred these skills over to other programming languages. I moved onto Delphi where I developed three commercially available software products. From here I learned PHP, and was particularly fascinated with the creation of dynamic images. After discovering how to program dynamic images, and having built a number of decks the ROBO Deck Designer was born.
Combining all my talents
With a strong draughting and programming background, and as mentioned above a strong interest in rapid drawing creation, particularly with decks - ROBO Deck Designer was created. It's a combination of two strong skill sets, a passion for rapid deck drawing creation and a determination to create a website totally unique to New Zealand.